V i n t a g e P a p e r + S i l k C o l l e c t i o n
Posted on
. . . I am excited to share with you a new collection of work I made exclusively for Hawksby's in Haworth . . .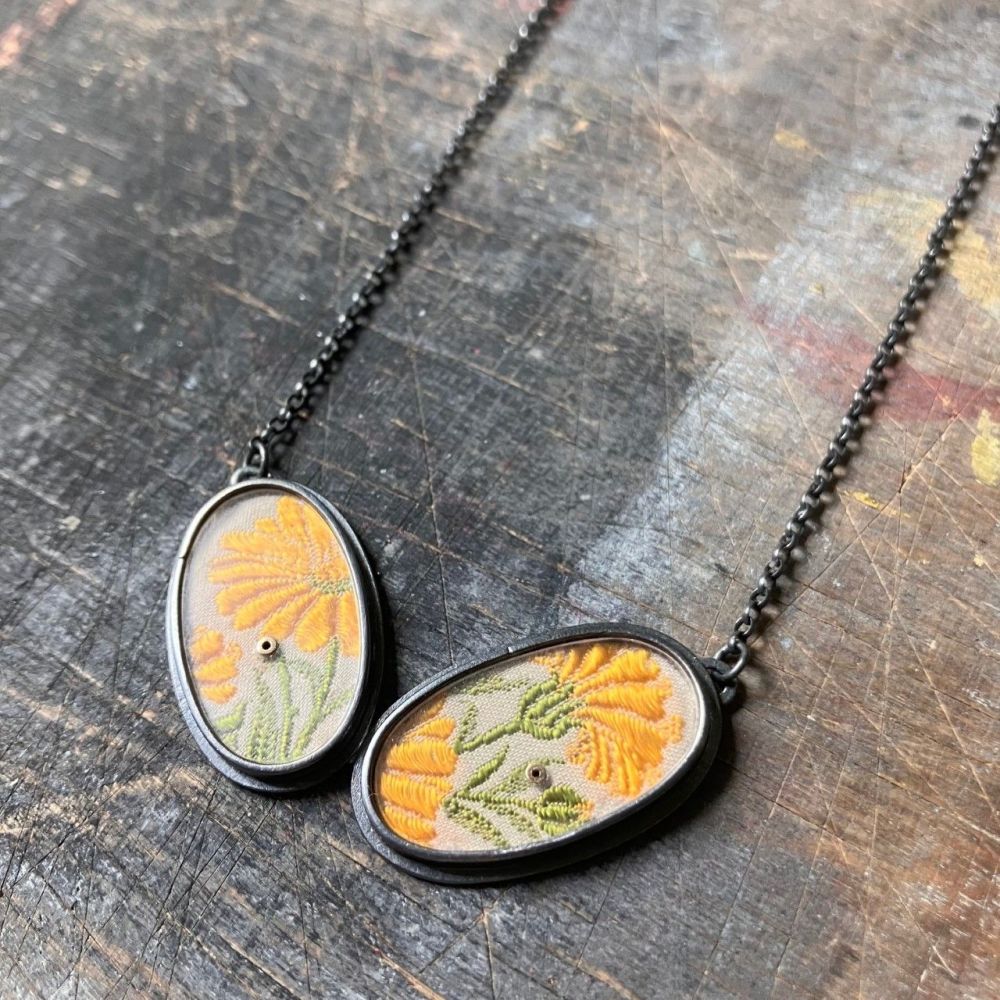 . . . Alongside a good selection of ruler items I made a series using my signature oxidised silver settings but this time selected intriguing sections from a vintage illustrated wild flowers book and from a selection of Kensitas silks, both from Hawksby's owners' own collection of vintage treasures. It was wonderful working together to create this unique collection . . .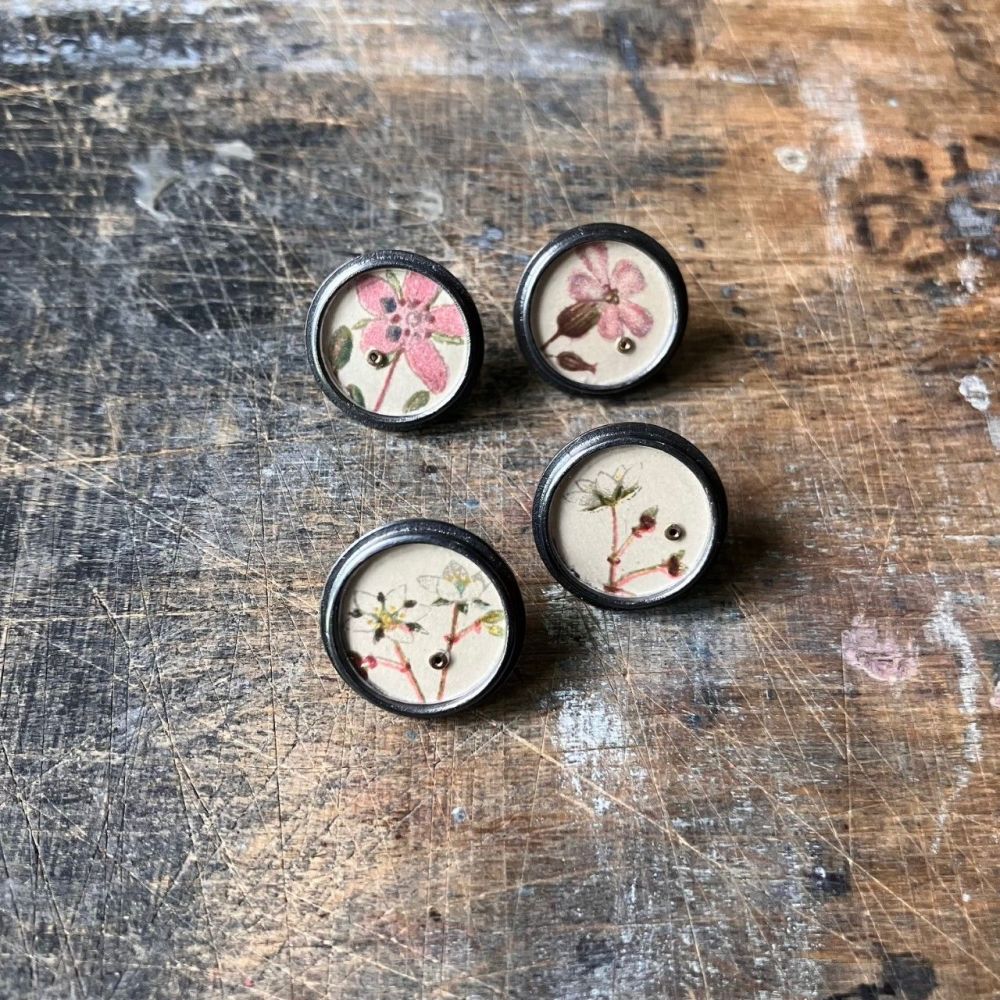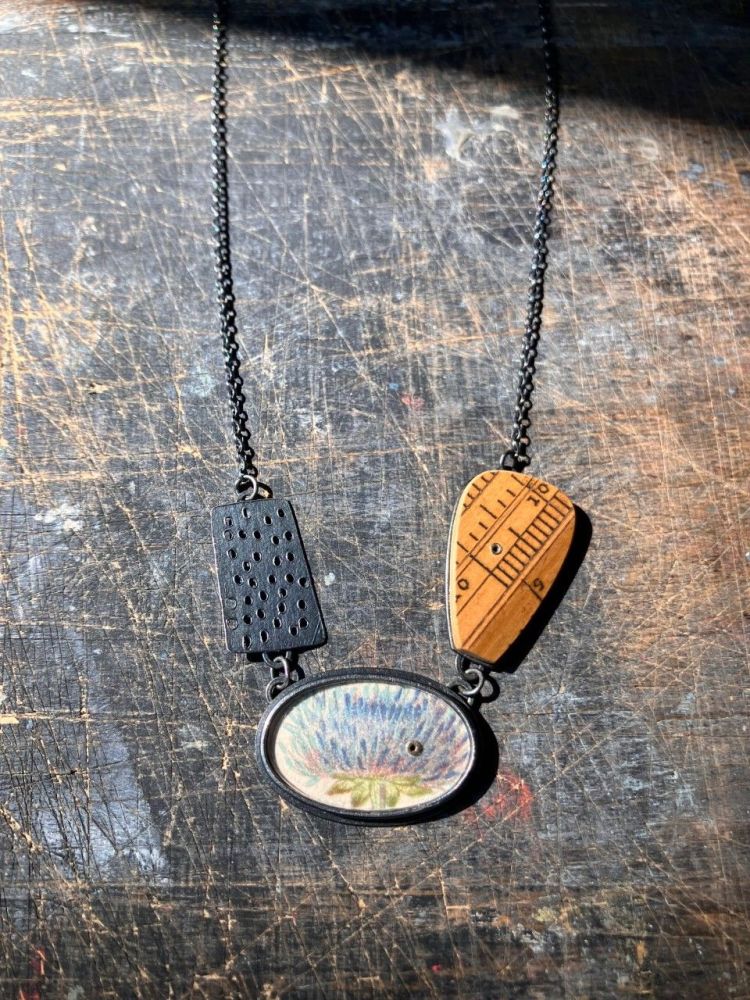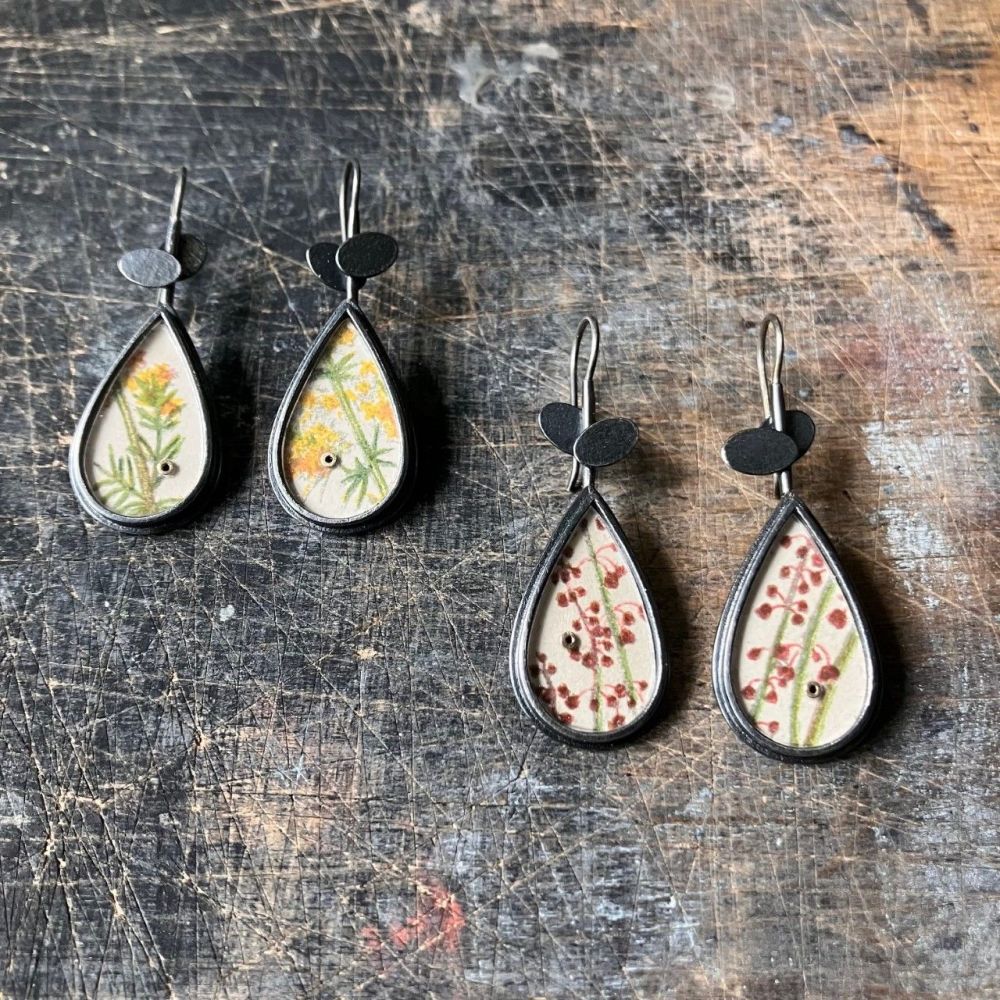 . . . The vintage woven silks were produced in 1933 and 1934 as sold inside Kensitas cigarettes for people to collect. There were about 100 different flower silks produced, each depicting a different flower and stored inside a card sleeve with information about each flower, and they are gorgeous!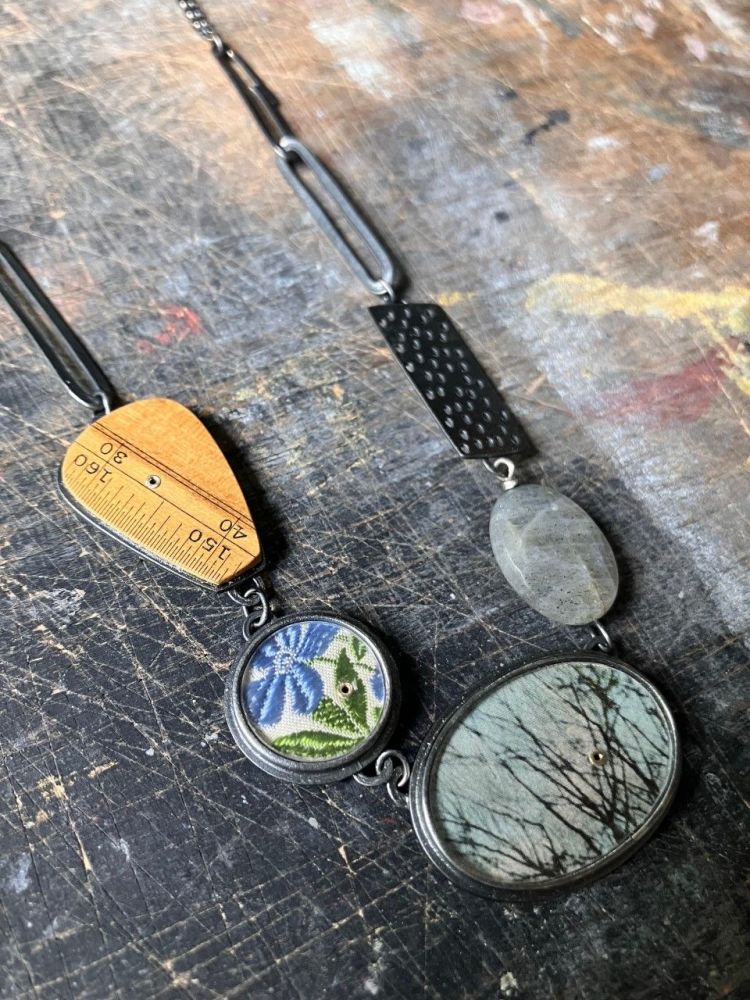 . . . Both work so well in the jewellery, the papers are so delicate, the old illustrations are beautiful and the silks give such a beautiful shimmer to the surfaces . . .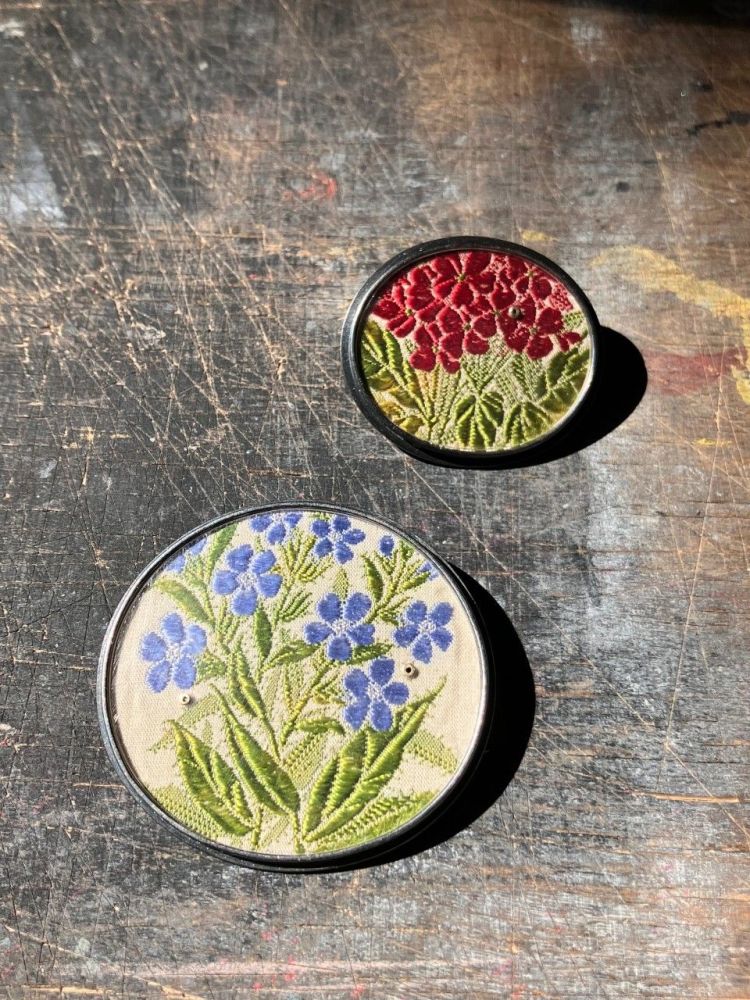 Thank you for reading!