5 t h S t u d i o B i r t h d a y
Posted on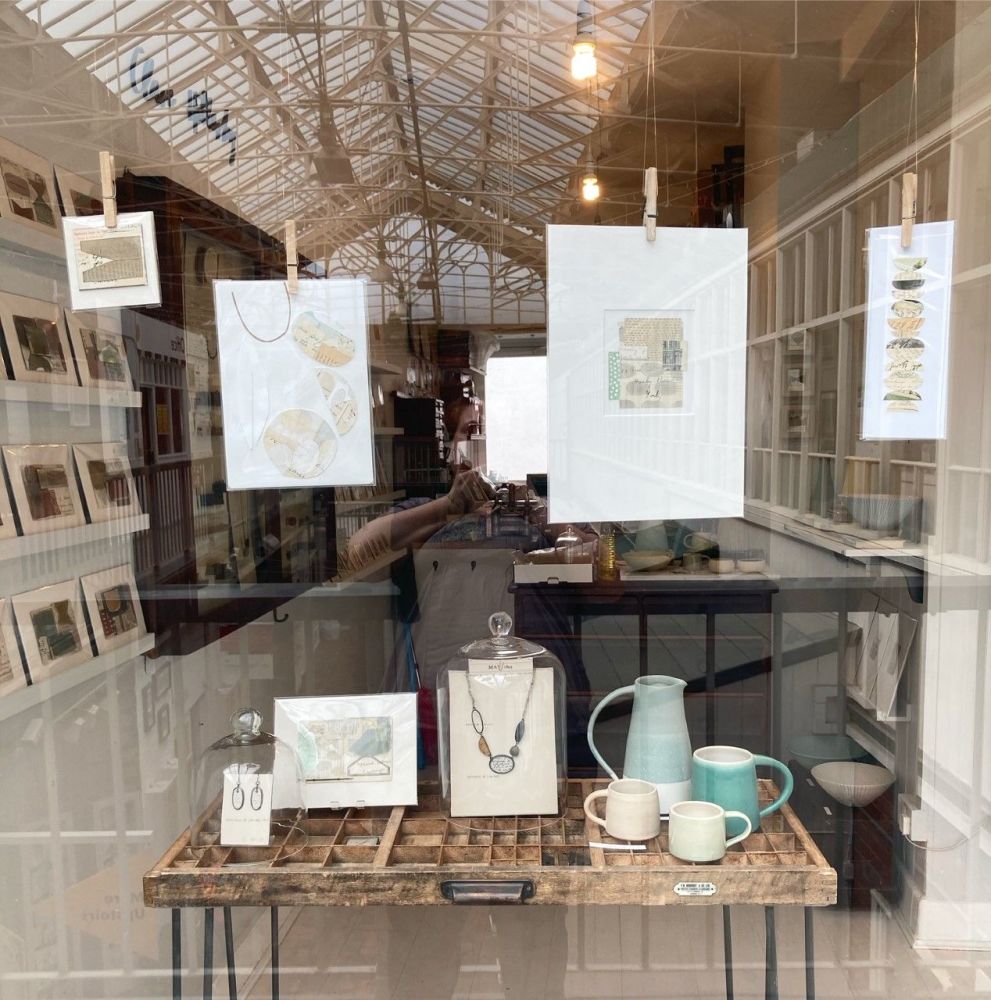 . . . The 1st September marks my studio birthday, it has been 5 years since I opened my little and loved shop. It is (obviously) a funny time for a birthday, not like the other,s as we have just re-opened after lockdown. Life doesn't feel normal yet, and we are only open a couple of days a week. Although some of the other shops in the craft centre will open Wednesday to Saturday, 11am to 5pm, I will be continuing to open just Friday and Saturday, 11am to 5pm until I get used to things a little more, and practise cycling so I can get to work easier!
. . . Thank you to all that have visited me over the five years, I hope you can return, and those who haven't, I hope you are able to visit me here sometime, I look forward to it!
. . . So, I continue to complete orders, and re-stock my jewellery cabinets over my 2 days making at the studio. And I will continue developing my collages while I work from home. I share all of my developments over on Instagram, here and via my e-news so please keep in touch!
. . . Thank you for reading!